Business Development
for Solopreneurs

Summer Sessions
Are you considering starting your own business? Or perhaps you've just begun and are seeking guidance, direction, and know how.
I'd like to invite you to a brand new series!
Business Development for Solopreneurs is an in-person series that will clarify the big questions. I have over 25 years of experience in business; ranging from gourmet foods to online education. I am dedicated to saving you time, money, and frustration when it comes to entrepreneurialism.
The following topics will be covered: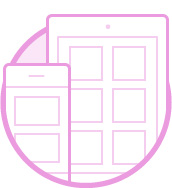 What it takes to be a solopreneur
I'll be covering the business basics. We will dive deep into your "why," to see if your strengths match up with your desires. We'll also discuss how to be successful as an "army of 1" without burning out.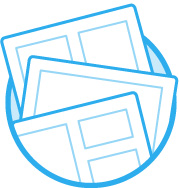 Defining Your Ideal Customer
I will help you define your ideal customer avatar. This is a crucial step, which is often overlooked by start-ups. Knowing who your target audience is changes everything from your marketing copy to your packaging.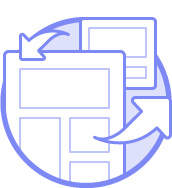 Validating Your Idea
It is very common to second guess even the most brilliant business idea. You will walk away with validation strategies that can make a big impact on the success of your business and/or new product launch.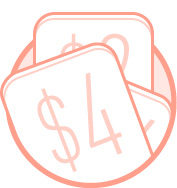 Convert Fans Into Customers
So, you have your website up and maybe you created a Facebook page. But now what? You'll learn tips on how to convert fans into customers. And don't worry, if you don't have a "list" yet, we will cover the best practices on how to build a following.
What:
Business Development for Solopreneurs – Summer Sessions
Where:
Canandaigua Chamber of Commerce
113 S. Main St, Canandaigua, NY 14424
When:
August 2, 9, 16, and 23
(The first 4 Wednesdays in August)

Time:
6:30pm – 8:00pm
Class Size:
Limited to 12 
Cost: 
$147
For the full series (includes 4 sessions)
Have a question? I've got an answer!
How do I know if this is right for me?
If you are curious about starting your own business OR if you've already started, then this is the perfect forum to clarify, brainstorm, and dig deeper.
This is also for anyone who is tired of trying to piecemeal information together online and prefers a face-to-face interaction.
What if I can't make all the sessions?
Great question!
The enrollment for the Summer Sessions does include all 4 classes in the series. If you are unable to make 1 of the sessions, I am happy to send you the class notes and any applicable handouts. There are no refunds for missed classes.
Can I just sign-up for 1 session?
The Summer Series was designed to be progressive – meaning each class builds on one another. Also, I am a believer of group dynamics. I think there is something pretty special about a group of people coming together at the same time with similar goals. In that, this particular offering is a package deal only.
What method of payments do you accept?
I use PayPal. They accept MasterCard, Visa, Amex, Discover, and PayPal. It is not required to have a PayPal account to checkout.